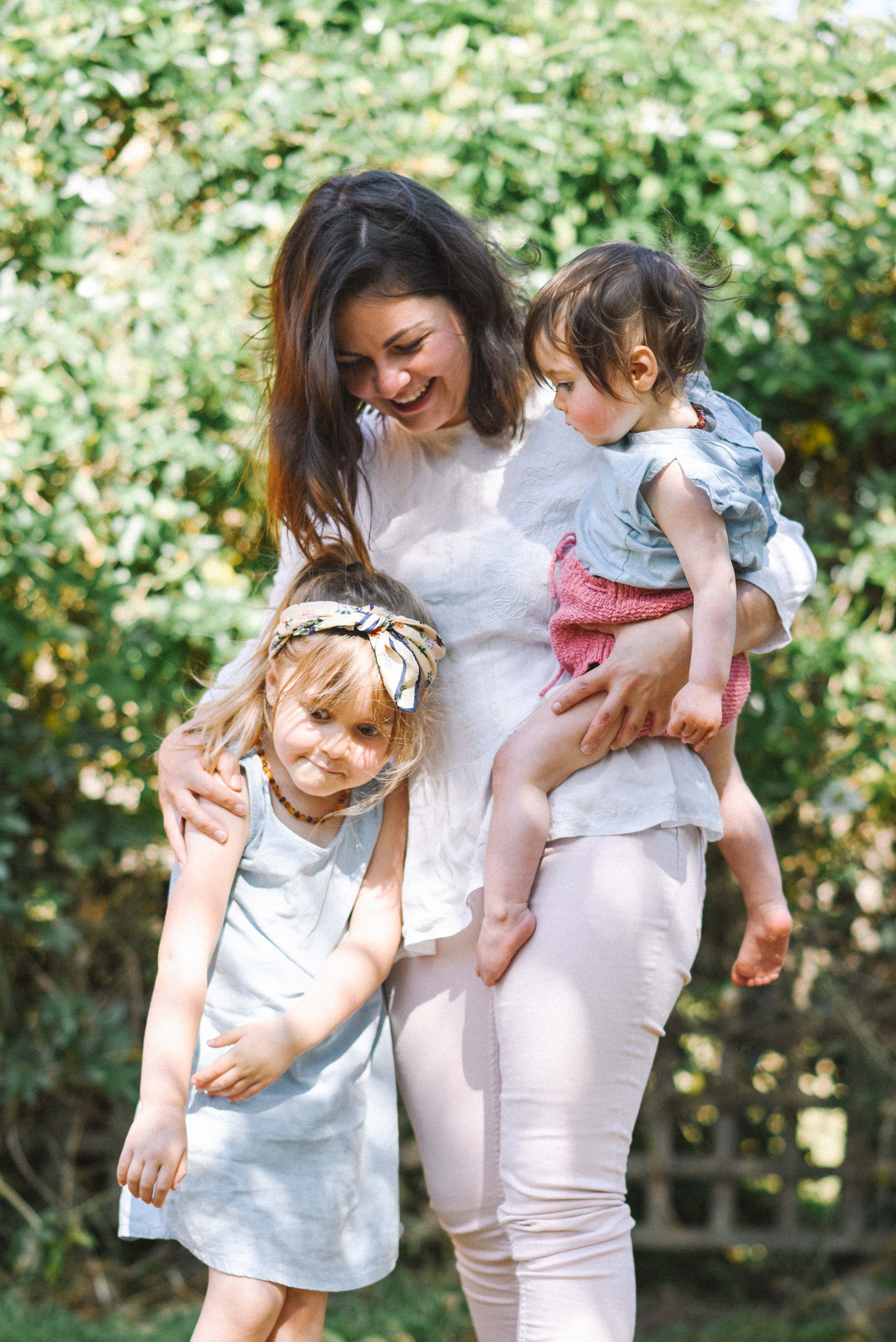 Hi!
I'm Morgane, a French girl living in Australia with my partner, our two daughters and our loyal border collie.
I love confetti, dancing in sequins jackets and collecting* ceramics (*my partner calls it hoarding…). Above all, I've always loved photography, cinema and have always been captivated by human emotions and habits… so I decided to create Petite Visuals. A medium for me to offer documentary style photography and videography, focused on people. I want people to have a way to remember the details of their lives and pass them on – the way we all love looking at old family photo albums and super 8 films, and go "remember that wall paper in the kitchen, that was quite something!" or "remember Uncle Ian's tie he had that day!?"!
I will try to learn your story and tell it the best I can through photo and/or video, for you and the generations to come. What I won't do though is climb on an unstable ladder to take a group shot, share my awkward taste in music and most importantly I won't capture anything that make you feel uncomfortable.
If that sounds good to you, drop me a line! I'd love to get to know you…and I would love for you to get to know me a little too: to make sure we capture your day, TOGETHER.
x
Morgane