The location you choose for your wedding is going to define the whole event. It will affect the food you eat, the type of ceremony you have, the overall atmosphere of the day and of course, most importantly, the photos you take home at the end of it all! You're going to have to do a lot of sightseeing before you settle on one; just like the photographer you choose, you're looking for that effortless 'click'. When you know, you know.
I've shot so many weddings that I've seen almost every type of venue going. There's so much choice out there, so for couples looking for a place to start, I've decided to compile this handy list of the best wedding venues in Gippsland!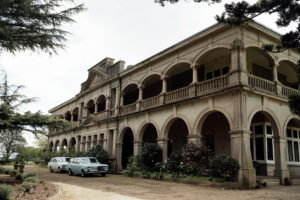 HOMESTEAD / MANSIONS
Sometimes the grand occasion of a wedding just demands that stately, elegant feel. If that's what your dream day looks like, you'll definitely want to check out the local homesteads and mansions!
+61 436 211 150
5667 Traralgon-Maffra Rd, Tinamba VIC 3859, Maffra VIC 3860
This is one of my favourite venues to work with. Adam and Julia run the place; they've put a lot of time and effort into making the place look totally awesome and unique. Their heritage-listed brick stables are iconic. I try and shoot them every chance I get! Mewburn Park is located in Maffra VIC. It also has bridal suite accommodation available, so if you feel like extending the dreamy manor house atmosphere all the way into the next morning, here's your chance!
+61 3 5144 2345
148B Settlement Rd, Wurruk VIC 3850
Kilmany Park delivers classic British vibes in the middle of the Australian countryside. In other words, keep the beautiful architecture, hold the dreary rain. The beautiful stone exterior makes for some gorgeous outdoor shots, while the ceremony and reception area inside are simply stunning. Kilmany Park is located in Sale, VIC and has guest accommodation available.
MOUNTAINS

Maybe you don't want a traditional wedding. You're wondering where to get married in Gippsland? Try outside, up a mountain! These two venues will connect you with the very heart of Australian nature, providing an unforgettable ceremony for both you and your guests. 
The clue is in the name with these guys! If you're looking for the ultimate, all-inclusive boho wedding, start right here. They've got wood cabins, bells tents and the beautiful landscape of the Alpine Mountains. Coolest of all, it's located in a secret spot! 
+61 499 994 886
105 Toorongo Valley Rd, Noojee VIC 3833
A little pocket of paradise nestled in the beautiful Noojee scenery. One of the best mountain wedding venues in Gippsland, Toorongo River Chalets gives you the opportunity to get away from it all and just focus on your love story. There are so many gorgeous spots to choose from here, for both your ceremony and your photos. It also comes complete with stunning accommodation for you and your guests.
BY THE SEA
A beach wedding never goes out of fashion. Provided you get the weather, that is. But hey, we live in Australia, so we usually do. Ocean wedding venues in Gippsland are truly stunning, giving you the chance to use all of the beautiful scenery on hand to create a one-of-a-kind wedding. 
03 5956 7200
1215 Phillip Island Road, Newhaven, Phillip Island, Victoria 3925
If you're looking for an easy-breezy, laid-back ceremony and reception with some awesome food, look no further than The Cape Kitchen. You can't really get much closer to the sea! Phillip Island is one of my absolute favourite spots in all of Victoria and The Cape Kitchen lets you see the best of it. There's also some amazing photo opportunities below the restaurant in the Forest Caves. Intrigued? You should be.
+61 3 5952 3928
116 Gap Rd, Cowes VIC 3922, Australia
Located on the outskirts of Cowes, The Shearing Shed is a stunning venue that spans over 20 acres. You can sense the history as soon as you step into the building; the main house has been home to four generations of family since it was built in the 1950s. The gorgeous all-natural Billabong area is designed to create a secret garden in the middle of the island.
INDUSTRIAL / SMALL TOWN HALLS
If you want to forgo the pizazz and opt for a more intimate, local gathering, these trio of venues offer couples just that. 
63-67 Commercial St, Korumburra VIC 3950
This one's not strictly a wedding venue, but you can hire the room for functions. The wonderful staff will make you feel right at home here and their catering is to die for. The Borough Dept. Store is located in Korumburra. 
This small, historic town hall is nestled right in the heart of the Strzelecki mountain ranges. It could just be my European eyes, but small Australian halls like this are just super charming. They also look fantastic on camera, especially when they're lit up with those beautiful lines of fairy lights. 
+61 411 884 211
975 Flynns Creek Rd, Flynn VIC 3844
One of best kept secrets when it comes to wedding venues in Gippsland. If you're after a big barn-style ceremony, Bonnie Brae is the venue for you. Peter Ayers keeps the place going as a functioning ranch as well as a venue, so events are limited; but that authentic country atmosphere makes it well worth it. Bonnie Brae is located in Flynn, Victoria.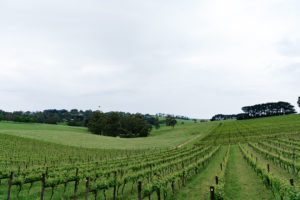 VINEYARD
One of Australia's scenic specialties, vineyards offer another unique backdrop for your Gippsland wedding. 
+61 3 5623 2211
6 Farrington Cl, Warragul VIC 3820
A stunning property set amidst beautiful flowing scenery, with a sumptuous menu and plenty of photo opportunities to boot.
A family-run working farm that produces tons of fresh produce, Green Hills is the perfect place to set a wedding with an all-natural vibe. If you want a rustic atmosphere for your big day, give these guys a call.
+61 457 111 026
27 Uren Rd, Krowera VIC 3945
The Grove is an immersive food and nature destination that comes complete with an olive grove and truffière, a market garden, a restaurant and a function space. Basically a one-stop shop for a gorgeous, secluded wedding with strong natural overtones. 
COMING SOON
I personally can't wait for this one to open up. This architecturally AWESOME space has so much to offer a photographer, as well as a happy couple looking for a cool, retro wedding vibe. The renovated interiors give it the perfect mix of old and new styles. This place is so special it might even make the list of venue options for my own wedding!
These are just a few of my favourite venues in and around Gippsland; if you have any follow-up questions or you just want to shoot the breeze with me about wedding photography, don't hesitate to get in touch!