I've been to a fair few weddings in my time, so I've seen it all: the good, the bad and the downright ugly. Thankfully, the vast majority of my experiences have been delightful – but choosing the right vendors can make or break a wedding. So it's important that you select the best ones possible!
Luckily, I've come up with a list of my favourite wedding vendors in Melbourne so you can take some inspiration from the cream of the crop. From ring designers to venues, all these guys do fantastic jobs and really care about their couples.
Tout le monde est-il prêt? Commençons!
Celebrants
hello@preciouscelebrations.com.au
0421 947 824
Precious is fun, stylish and judgement-free. She'll liven up your special day with her open, loving style, bringing you lots of laughs and maybe a few (happy) tears. She's also a certified Melbourne LGBTQI wedding celebrant.
hello@peaceandloveceremonies.com
Evie's on a mission to help couples celebrate their dream day with a fresh approach to the wedding ceremony. She'll make sure you remember your day for years to come.
Venues
288 Johnston Street, Abbotsford, Vic, 3067
hello@smalltalkevents.com
Small Talk Events provide an affordable, versatile venue space for intimate weddings of 150 people or less. Their place is also situated right on the train line in Collingwood – super handy access!
1/127-129 Fitzroy St, St Kilda VIC 3182, Australia
+61 3 9281 1400
The George Ballroom is the perfect venue to add a classical spin to your big day. If you're looking to impress your current guests (and future grandchildren, photo-wise) with a stunning wedding location, this could be the one for you.
388 Flinders Ln, Melbourne VIC 3000, Australia
+61 1300 146 567
The clue is in the name – this is not a hotel. Get it? Well, it kind of is. It's also a classy, unique and cutting edge cool place to book your wedding.
161 Donald St, Brunswick East VIC 3057, Australia
+61 3 9384 5272
If you're looking to get hitched with a bang, the massive, multi-storied Nudo might be right up your alley. It's easy to access by car from Brunswick and features a host of cool amenities, including its very own kitchen and bar.
Bridal Wear

1/141 Flinders Ln, Melbourne VIC 3000, Australia
+61 3 9662 3331
The Bowie Rae Collection pays tribute to the beautiful Australian coastline with a gorgeous line-up of fashionable bridal wear. Bluebell Bridal, one of the coolest dress shops in Melbourne, stocks this awesome collection.
12/2- 6 Independence St, Moorabbin VIC 3189, Australia
+61 3 8524 5267
Designed and made in Melbourne, Cathleen Jia's studio draws inspiration from vintage aesthetics whilst seamlessly incorporating contemporary elements. The result are beautiful gowns that you can rock in any classic or modern setting. 
Menswear
Suite 2B/190-192 Bourke St, Melbourne VIC 3000, Australia
+61 3 9972 3173
While all eyes are on the bride and her dress when it comes to wedding fashion, the grooms have to look their part as well. Carl Nave Tailor creates individually tailored, full-canvas suits crafted from the finest European fabrics. 
Rings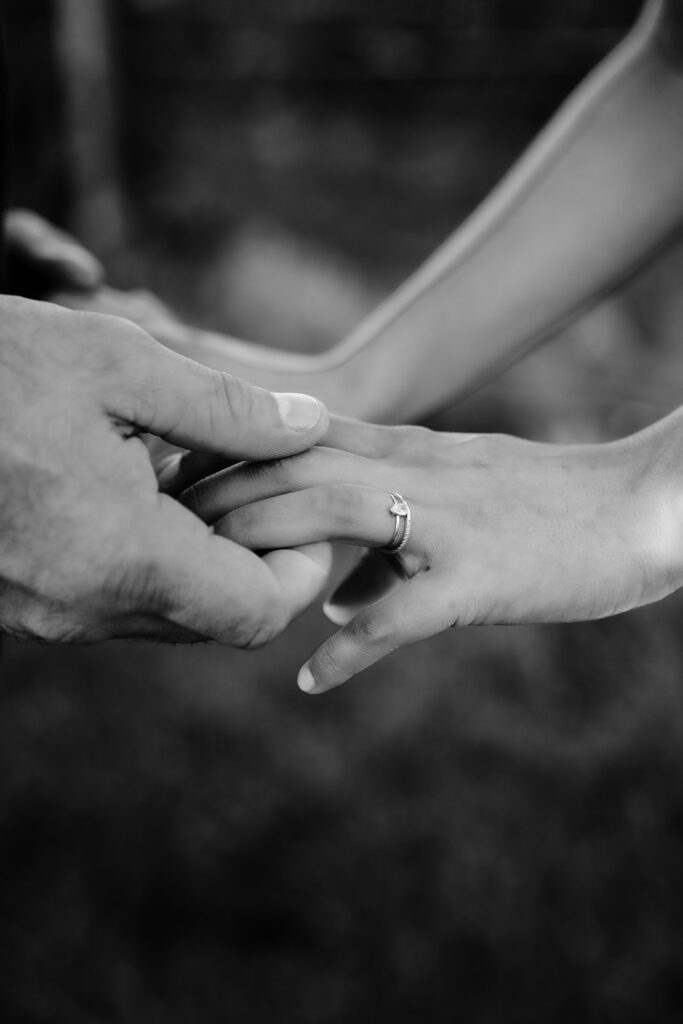 277 Johnston St, Abbotsford VIC 3067, Australia
+61 413 168 304
Made in Melbourne using Australian designers, a ring from Lott Studio is a little slice of homemade beauty. Minimalist in surface style but complex in their crafting, these rings will make a beautiful addition to your vows.
Racing Club Laneway, Level 2/377-379 Little Bourke St, Melbourne VIC 3000, Australia
+61 3 9670 4403
Cushla Whiting specialise in timeless, one-of-a kind jewellery. Their master jewellers create their pieces in the heart of Melbourne; if you're looking for a classic and sophisticated set of rings, you need look no further!
Make Up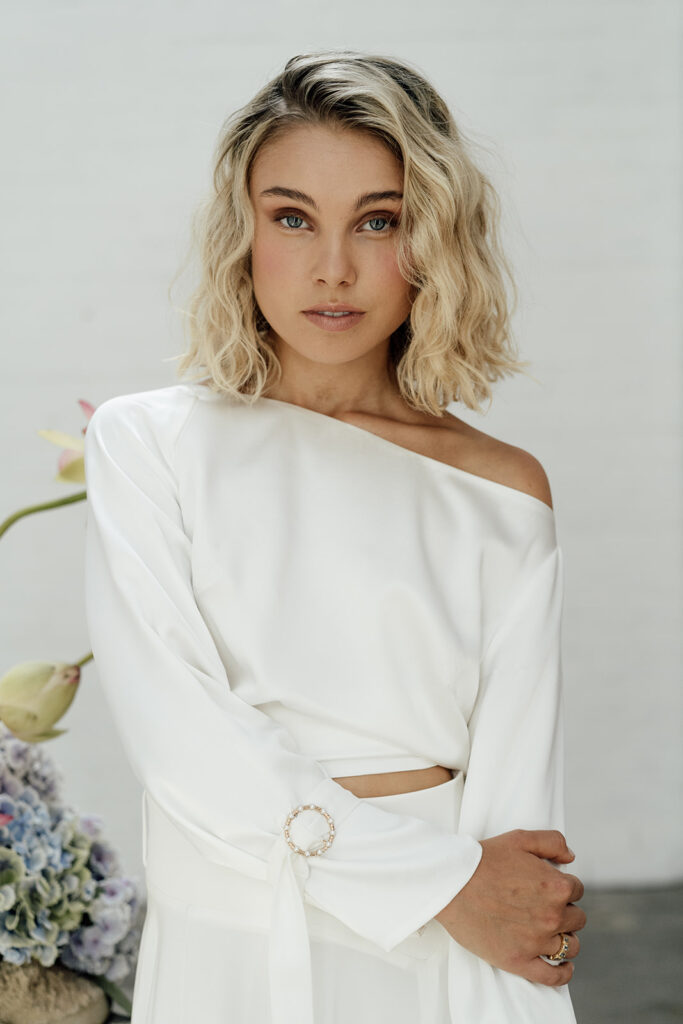 @ellejames_makeup
47-49 Macalister Street
Sale VIC 380
Elle has over ten years experience in the game, handling wedding, editorial and commercial bookings. In that time, she's produced some fabulous looks, delighting brides up and down the Victoria coast. Her name is also French, which means bonus points from me.
@dusk.bridal
Jen is Melbourne's make up artist for the unconventional bride. If you're looking for alternative wedding make-up artists in Melbourne that will create something unique, beautiful and just that little bit daring, Jen is your go-to girl. 
Flowers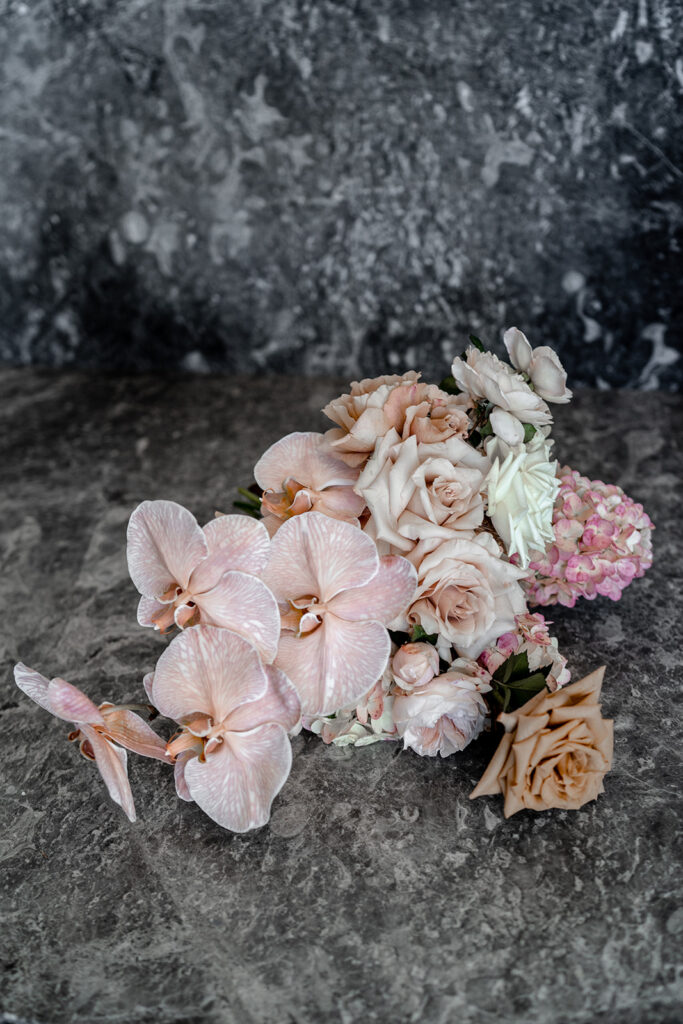 hello@wildflos.com
0427 890 358
Wild Flos love working together with couples to create floral wedding day magic. Get in touch with them for a totally free initial consultation and then let them pitch you their ideas complete with mood boards, colour palettes and flower suggestions! 
285 Raymond St, Sale VIC 3850, Australia
+61 3 5144 4040
Pollen and Patina, creatively spear-headed by the awesome Katie, will make your chosen venue sing with their thematic, natural arrangements. 
8A Victoria St, Macedon VIC 3440, Australia
+61 432 211 998
Raven and the Rose (what a cool name!) use locally sourced seasonal blooms to make your wedding day come alive. Their aim is to make their arrangements seasonally true, eco-friendly and unique to you.
Cakes

@torte_by_mirjana
+61 (0)404 166 757
Every cake and delicacy that comes out of Torte is handmade by baking artisan Mirjana. She gives every creation that personal touch, making each cake to order by consultation!
Furniture Hire/Styling:

33/180 Fairbairn Rd, Sunshine West VIC 3020, Australia
+61 426 848 376
Good Day Club is THE place to go if you want to furnish your wedding with a host of vintage and retro pieces. Colour, texture, personality; these unique pieces have it all. Their catalogue is so vast, they're a one-stop shop! 
ottoandchaise@gmail.com
+61 438 508 980
If you're looking for a huge range of classy, elegant furnishings, look no further than Otto and Chaise. They enhance their catalogue all the time, so you'll definitely find something that suits your style.
@banginhangin
Bangin Hangins specialise in bright, fun, dynamic installations, and they do it all with a zero waste policy.  Hiring these guys will give your wedding a unique, creative atmosphere that's bound to come across great in photos.
Wedding Arbour: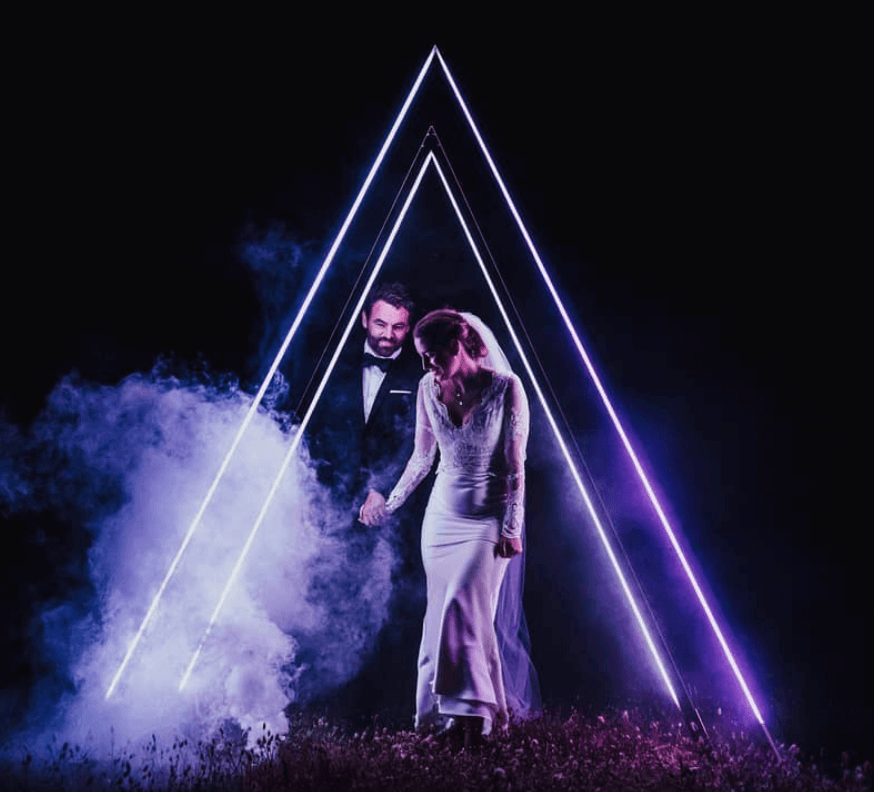 PO BOX 394, SEDDON, VIC, 3011
+61 419 348 845
If you're looking to give your wedding a little edge, check out The Arbourists. They use sharp geometric shapes for their wedding arbours that look beautiful adorned with flowers in the daytime and badass when stripped naked and lit up for the evening's celebrations.
Entertainment:
PO Box 615, Northcote VIC 3070
A photo booth can be the perfect unique addition to your wedding reception, allowing your guests to take home a small keepsake from the day (and night). Also, what's a party without a little music? A good DJ will make or break your reception; make sure you hire the best you can find!
Event Planner:
@wholelottalovecreative
Whole lotta love creative offer up a bespoke wedding planning service which can help take the stress out of a very stressful day. They'll work with you to make sure your wedding comes together exactly as you dreamed.
@thesmallthingsco
248 Johnston Street, Abbotsford Victoria 3067
The Small Things Company is all about creating the perfect plan and styling to suit you. These guys will work with you months in advance to make sure everything goes off without a hitch.
Films/Videographers:
XO Studios, 10A Lincoln Street, Brunswick East
Nathan has a really cool style which mixes high-end HD cinematography with super 8mm film. His films are fun, energetic and creative; but most importantly, they really capture the essence of each couple he shoots. 
Bottlebrush Films will shoot your wedding in style; just take a look at their website for the kind of creativity and energy they bring to the table. Oh, and both their standard packages are named after Friends characters; what more could you want?
Printing and Stationery design:
Rebel Reflect
@rebel.reflect
+61 414 764 339
Jojo is the magic mind behind Rebel Reflect; her years of experience as a graphic artist give her stationary designs a bold, creative feel. The style is minimal, sassy, edgy and imaginative. If that sounds like your bag, get in touch!
37 Essington St, Grovedale VIC 3216, Australia
+61 3 5241 3094
If neon is your thing, then check out Sketch and Etch Creative. Their neon signs are dazzling in their own right, but they can also personalise your whole wedding with their creative flourishes, from invites to wishing wells. 
So there you have it, a rundown of all the best wedding vendors in Melbourne. Once you've clicked your way though that lot, I reckon all you're missing is a photographer; so why not get in touch with me? I'm keen to hear all about your love ballad-in-progress; nothing makes me happier than capturing magical wedding moments with amazing couples.