18 must-ask questions before booking your photographer (and my answers)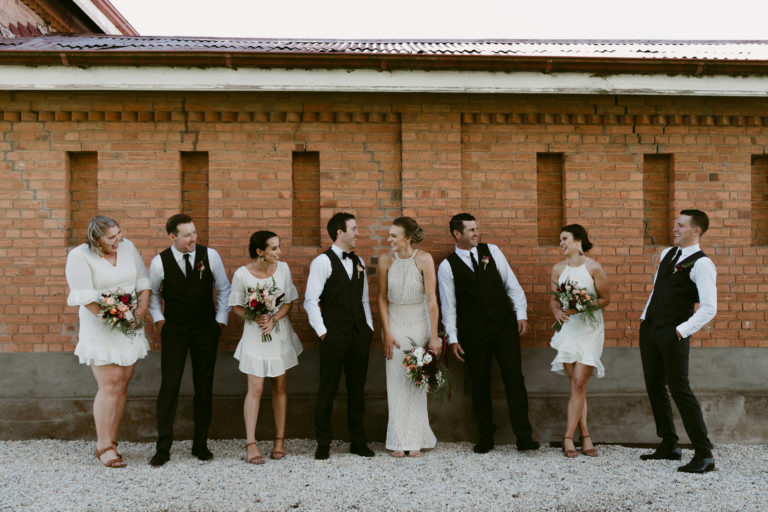 The worst part to happen during a wedding would be mis-communication. So, to make sure you DO NOT get un-wanted surprises, here are some of the must ask questions before booking your photographer and before you sign on the dotted lines and book your wedding photographer.
Pour yourself a cuppa and let's dive straight in these 18 must ask questions before booking your photographer
Are you available on my wedding day? Of course, this is the first question that will be asked before you book your wedding photographer. If it doesn't come from you, it will definitely come from the photographers themselves. Send me a message to check my availability!
Will you be shooting my wedding? Sometimes photography studios hire lead photographers to shoot weddings. They may work with an umbrella of lead photographers and the work you have seen on their insta-page might not be all of one's photographer. Make sure you ask who will take the photos. I personally take all the images featured on my website/instagram. I am also the sole worker at Petite Visuals.
Do you shoot with assistants on wedding days, and if yes are they included in the total fee? The photographer you choose may shoot alone or ask to have assistants on the day. This usually depends on the size of the guest lists, the location/travel time, and your photography needs. Make sure you ask if the assistant fee is included or an add-on. I rarely shoot with an assistant on the day because I like to keep the crowd to a minimum. However I may ask for a second-shooter to cover some part of the wedding if I am also doing video, or if it is a big wedding. If I deem (within reasons that will be listed to the couple) that the wedding will need an assistant or second-shooter, it will be added to the package fee.
Experience:
What experience do you have at shooting weddings? Nowadays, the work of wedding photographers speak for themselves either on instagram or in their website portfolio. If you want to make sure that your photographer can excel in all aspects of a wedding (not only the bridal shots), you can check if they offer to show a full client gallery. That way you can see what type of photos/number of images you can expect to receive. Here's an example of the full gallery you can expect to receive: MEL + ROBBIE 
How do you work with other vendors? You may want to hire a videographer to capture your day. This means the photographer will have to work closely with another vendor all day – this could potentially create friction -. You can ask them if they have experience in working closely with other vendors, or another way to figure this out is usually to check their insta page and check out the tagged vendors. Bear in mind that professional photographers, even if they haven't worked with other vendors before ,will most likely be happy and comfortable sharing the workspace. Don't hesitate to put them in touch the other vendors to organise/meet before the wedding day. HERE you can see what it looks like when a team of vendors join forces on a shoot!
I often work alongside other industry vendors. We often keep in touch and accomodate each other on the day. We're all in this together! Also, some of us love working together so much that we create styled shoots (Like this!) together just so we can hang out!
Working style:
How do you work on the wedding day? Now this might be the must thing to know about before hiring a photographer. Make sure you connect with your photographer's vibe and work. Check their portfolio, their 'about me' page, their website. See how the website content is written, what is their life story is. Are they maybe extraverted? Are they shy? You might love the photos they take, but you might not 'connect' on a personal level. Do you see yourself and your partner as the couples they have photographed? It's always good to know if they are more documentary-style (less posed), or fine art photographer (more studio/posed images) – and see what matches your vibe. Note that professional photographers will most likely be able to do all types of photography, but make sure you understand their vibe.
I have a more documentary style approach to the day, however I like to gently direct you and 'coach' you a bit during the bridal portraits to make sure we don't end up with potentially awkward photos!
Pricing and Investment:
What is your rate for a full day of wedding photography? Basic question. Important one. They should be able to give you a package with a starting price.
What is included in your packages? Ask if they offer various packages, services and what is included in each: i.e. Hours of coverage, number of images provided, how the images will be provided, are they watermarked (that will also be in another set of questions)
Is the assistant included in the price? The notion of quoting and pricing is one of the top questions you must ask questions before booking your photographer – and of course make sure you have a detailed quote for the package you are recommend. But it is not the most important at this point. Your drive to book a photographer should be to love his/hers style first, and connect with it.
How much do you charge for the extra hour? You never know where the day will take you, so knowing if you can add extra hours of coverage, and how much it is in advance will save you surprises.
You can view all my prices and packages here: https://www.petitevisuals.com.au/pricing/
The images:
How are the images provided? Online gallery, and/or USB should be the two options you should ask for. I offer both: online gallery so you can share with everyone and have them handy, and I also send a USB for safe keeping.
What will be the image quality? Some photographers will only include in their packages web-digital quality size images, and downloading the high resolution for printing might cost you extra. They may have a cheaper package for a start and choose to do it that way, whcih is common. So again ask exactly what is included in your package. I personally include both in the online gallery for all my packages. They are priced accordingly
Will the images be watermarked? Again, some photographers offer cheaper packages, but charge the download of images without watermark. It might be good if you are only looking for a handful of wedding photos but still have a full day coverage.
How long do you keep the online gallery? Photographers will choose to archive your images to make space for new weddings. Ask them how long until they do that, to know exactly until when you can download them. I save your images for 12months online, send you a USB for safe keeping within 6 months of the wedding, and send you an email reminder before the gallery is archived.
What is the the colour and black & white image ratio? Some photographers might choose to include all the photos in both colour and b/w, some of them might offer 20% of the images in b/w with 80% of them in colour. My personal ration would be 30% of photos in black&white with 99% of them also supplied in colour (meaning that I would send you a b/w version of some of your colour image).
Cancellation / Refunds:
Do you have a back-up plan if you are unable to shoot my wedding? That is an important question to ask before you book your photographer. Most photographers will have a list of photographer colleagues who have a similar style than them and who they often work with. We have a close knit industry where we tend to help each other out, so in the case that we aren't here to photograph your wedding, a great replacement will be found.
Is there a cancellation fee if we decide to cancel your services? A cancellation is the common practice for any wedding vendor providing a service. This might be in the shape of a deposit (often called booking fee). However, depending how far in advance or close to the wedding date you want to cancel, the fee may change. I ask for 30% of the total package fee as a booking fee/deposit. This acts as a retainer for your date and for admin fees. It is non-refundable if you decide to cancel, but we can always try to postpone and I can report it on another date.
If you cancel, do you offer a refund? If I cancel, I will be refunding you all the monies paid, including the booking fee.
All up, just make sure you read the contract your photographer sends you (before booking them), it is also ok for you to have questions about it and ask them to clarify some points if you aren't sure. Just keep the communication lines open, and start by asking these must ask questions before booking your photographer!